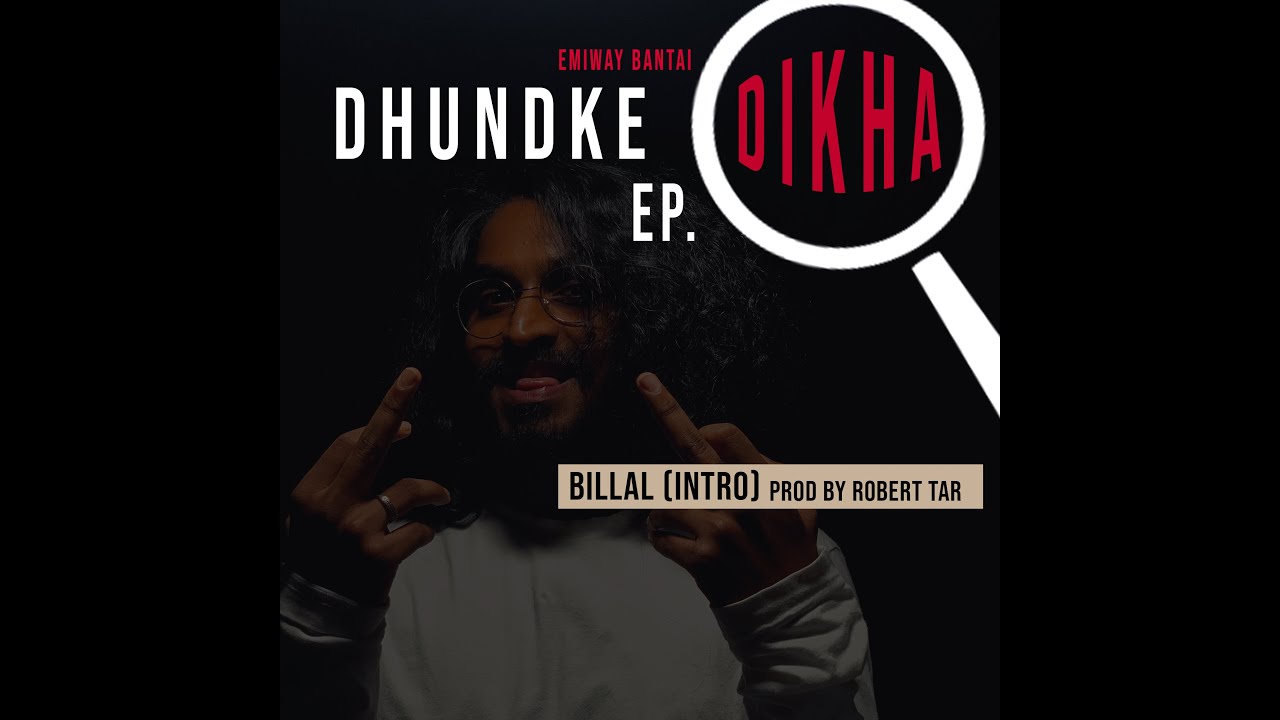 Billal Lyrics - Emiway Bantai

Billal Lyrics
: Billal is a fresh new song sung by
Emiway Bantai
. Lyrics of the song is penned by Emiway Bantai & music is given by Robert Tar. The song is released by Emiway Bantai on May 8, 2020.
The duration of the song is 02:01.
Enjoy the lyrics and stay connected with stonelyrics.com !!
Dhundke Dikha Lyrics - Emiway Bantai


Billal Lyrics - Emiway Bantai
Log chidte hai mujhse mei gaane gata hu
Aur asli naam rakha billal
Par mujhe pata hai ki khuda ko dekhne ke raste pe nai hu filal
Filal iss duniya se ladra hu ladne de
Jo pana chahta hu hasil toh krne de
Fir jo krunga khuda khud bolega
Woh kya kia kamal
Tauba tauba
Badi baat nahi
Badi badi meri soch hai
Tere jaise salah dene wale milte
Roz hai
Ha roz mei yeh soch leke karta hu kam
Aj nai toh kal pehchanoge mera naam
Par mei naam bada karne nai
Kam badane aya hu
Kisko kya karna hai
Jeeke sikhaya
Jhukaya sar neeche dhyan
Manzil ke aur
Mehnat mera ha machadega shor
Aj mei bore lagunga
Kyuki batein kathore
Jo na samjhe baton ko unko mei karta
Ignore teri aur chale aayegi
Mehbooba bade pyaar se
kamyabi payega jab
Mulakat kare har se
Bahar se dikhta hu pyaara
Ya fir dikhta chomu
Andher mei mere jhaka kya
Kya sachi mei mein kon hu
Tera sonu tera monu nai
Khuda ka ek bandha hu
Mujhe pata hai mei boht zyada ganda hu
Andha hu janke bhi anjan mei banra hu
Itna hai leta nai balboote chalra hu khudke
Jhukke zara jhukke chalo
Raste kharab hai
Sambhalke
Jhukke
Raste kharab hai
Raste pe
Kankad
Patthar
Kanch
Takleef
Mushkil
Pareshaniya
Nahi hai
Raste pe mein hu
Hahahaha
Malum hai na
Mein hu woh hu jo hu mei
Slow hu slow hu slow hu mei
Mera kash leke dekh
Ek nai do hu do hu mei

Billal Song Lyrics Details

Song
:  Billal

Artist
:
Emiway Bantai

Music
:
Robert Tar

Lyrics
:
Emiway Bantai

Duration
: 02:01

Label
: Emiway Bantai

Release Date
: May 8, 2020

Last Updated
: May 8, 2020

Wrap Up:-
I hope you guys enjoyed the song and its lyrics. If You Find Any Mistake In The Lyrics Of Billal Song, Please Let Us Know Correct Lyrics.